Cantonment, FL  32533

(850) 516-8808

Call between:

8 a.m.-8 p.m. Everyday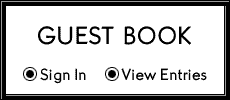 I am sorry and I do want to go ahead and apologize to every one, but I prefer to meet people elsewhere to show my puppies.  I realize that these activist have spread the word that a good breeder will show you everything, but the truth is they are assuming we are all bad and they have not done their research or they would also be aware of how dangerous that is for puppies.  Puppies are babies, susceptible to germs you probably don't even know are on your shirt and shoes from the previous puppy you were considering purchasing, or anywhere you have walked.  You should also consider how the mama dog will feel and react to a stranger coming in her territory and then wanting to handle her babies.  It may be hard to believe but they do act better if they are not in their own territory.  I am more than happy to bring them for you to see.  We "breeders" love our dogs and do everything we can to keep them happy and healthy.  We know them better than any one else does and they would not have happy healthy babies if we were not taking care of them properly.  I don't want to blame every one, but I have to look out for the safety, well being and privacy of my family, two and four legged.  There are just to many "bad" people out there and I have had people just show up at my house that I don't even know when I am not home or aware that they are coming.  It's scarey, especially to kids, to pull up from being gone and strangers are at your house.  I have also had dogs and puppies stolen right out of my yard and home in the past.  We feel invaded enough having unexpected guest, but when they take away a loved one you never heal.  I prefer to meet you some where very public and if dark very well lite.  I would suggest you not be alone, I won't be, just in case even if one of us were to get ill suddenly.   I know times are tough for a lot of us right now, but a lot of people are resorting to bad things because of it and we should not be victims, but be cautious.  I hope you all understand and take my advice no matter who you are going to meet or for what.  BE CAREFULL!!!!!!

Thank you so much for  your time, patience and understanding, and for taking the time to look at all my wonderful dog family.  Check back regularly for updated pictures and new additions.  You never know what I might acquire on any given day, neither do I!!!


http://www.akc.org/press_center/article.cfm?article_id=3467